US orders over $50 get 

FREE SHIPPING

!! 
International orders over $150 also get

FREE SHIPPING

!!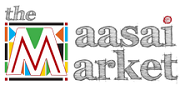 perm_identity Account arrow_drop_down
Earth Day 2015
Honor our Mother Earth today by celebrating Earth Day! There are a gazillion ways to be involved. Replace old appliances with new energy efficient appliances. Take your own reusable shopping bags with you to the store.
Attend an event in your community. Plant a garden. Install solar panels on your home or business. Reduce, reuse, recycle. Purchase goods made from recycled materials! Here is an incentive, get a 20% discount by entering code EARTHDAY2015 at check out. All items that we sell are handmade out of reused, recycled or natural materials.BRIEF HISTORY OF EARTH DAYInspired by the impact of student anti-war protests and provoked by the devastating Santa Barbara, California oil spill in the late 1960's, Wisconsin Senator Gaylord Nelson proposed a "national teach-in on the environment" to raise environmental awareness. What resulted was the first Earth Day observed on April 22, 1970. Demonstrations and rallies took place across the country and 20 million Americans raised their voices in support of a healthy and sustainable environment. Establishment of The United States Environmental Protection Agency and passage of the Clean Air, Clean Water, and Endangered Species Acts followed. Since that time, Earth Day has evolved into a global observance. Earth Day Network, a nonprofit organization that coordinates Earth Day activities, estimates that more than a billion people are involved worldwide and considers it to be "the largest secular civic event in the world." Be a part of it!