US orders over $50 get 

FREE SHIPPING

!! 
International orders over $150 also get

FREE SHIPPING

!!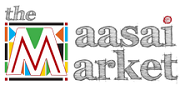 perm_identity Account arrow_drop_down
Why You Should Buy Our Handmade African Jewelry
A simple way to make an everyday outfit pop and to show off your personal style is to add jewelry to your ensemble. When you pair African handmade jewelry with casual or formal outfits, it adds an elegant exotic appeal that will go unmatched by jewelry from an ordinary jeweler. At the Maasai Market we aim to fill our inventory with unique, yet fashionable pieces.
Working with Professional Artisans
One of the primary things that sets our handmade African jewelry apart from other run-of-mill jewelry is the fact that we work with skilled artisans who have been crafting these unique pieces by hand for many years. They pay attention to all of the small details that really help to make jewelry unique, including the various materials and color-combinations used to make each bracelet, necklace, and pair of earrings. These skilled artisans are very good at what they do. With years of experience and creativity behind them, you will fall in love with their handmade pieces of art.
In addition to enhancing your wardrobe, when you buy the beautifully unique items that we offer, you are also helping the artisans who create out of passion as well as for their livelihood. The proceeds from each item they sell go toward basic necessities such as food for their families or school uniforms and fees for their children. More often than not, you are supporting more than an individual; you are supporting a family.
Fair Pricing
We take pride in the fact that our customers are able to get 100% authentic African jewelry at a price that is affordable and fair for everyone. Instead of working with middlemen (which only makes the final purchase price more expensive) we work directly with the artisans who handcraft each item we offer in our store. You can feel good knowing that the artisans were paid a fair price for their work and you, in turn, are offered a fair price for purchase. Go ahead and do some research--you will find that, overall, we offer some of the lowest prices around!
Easy and Efficient Purchasing
Unless you will soon be embarking on a journey to Africa, getting your hands on organic and natural tribal African jewelry will not be any easier than shopping at our store. We offer a wide variety of items and are adding new inventory all of the time. With free shipping, quick delivery, and unbeatable customer service, we are the most efficient and affordable way to authentic handmade African jewelry.